I am an independent consultant & Project Manager specialising in the installation of hydroelectric turbines with an installed capacity of less than 100kW.
Unencumbered by ties to manufacturers and with low overheads, I provide a complete service from initial pre-feasibility studies to final commissioning. Along the installation journey, my job title changes as my role changes using different skill sets.
Hydro-installations can take from two to three years to complete. The time is spent navigating the stringent regulatory hurdles of planning permission, fish safeguarding and abstraction/impoundment licence consents. I am not averse to getting my hands dirty during civil works installations and I relish the technical challenges that each unique site presents.
As a former manufacturing company director from an engineering background, I design, commission and oversee the fabrication of steel works for example fish passes, concrete works, for example in-river screening  and perform due diligence examinations of the turbine manufacture, whether  it be a high head Pelton wheel, a medium head Crossflow or a low head Semi-Kaplan.
Now experienced with some of the most ecologically demanding projects completed, I am happy to discuss the potential of harnessing electrical power from your watercourse.
If you would like further information, please phone 07796 205752
Or email: greg@microhep.com.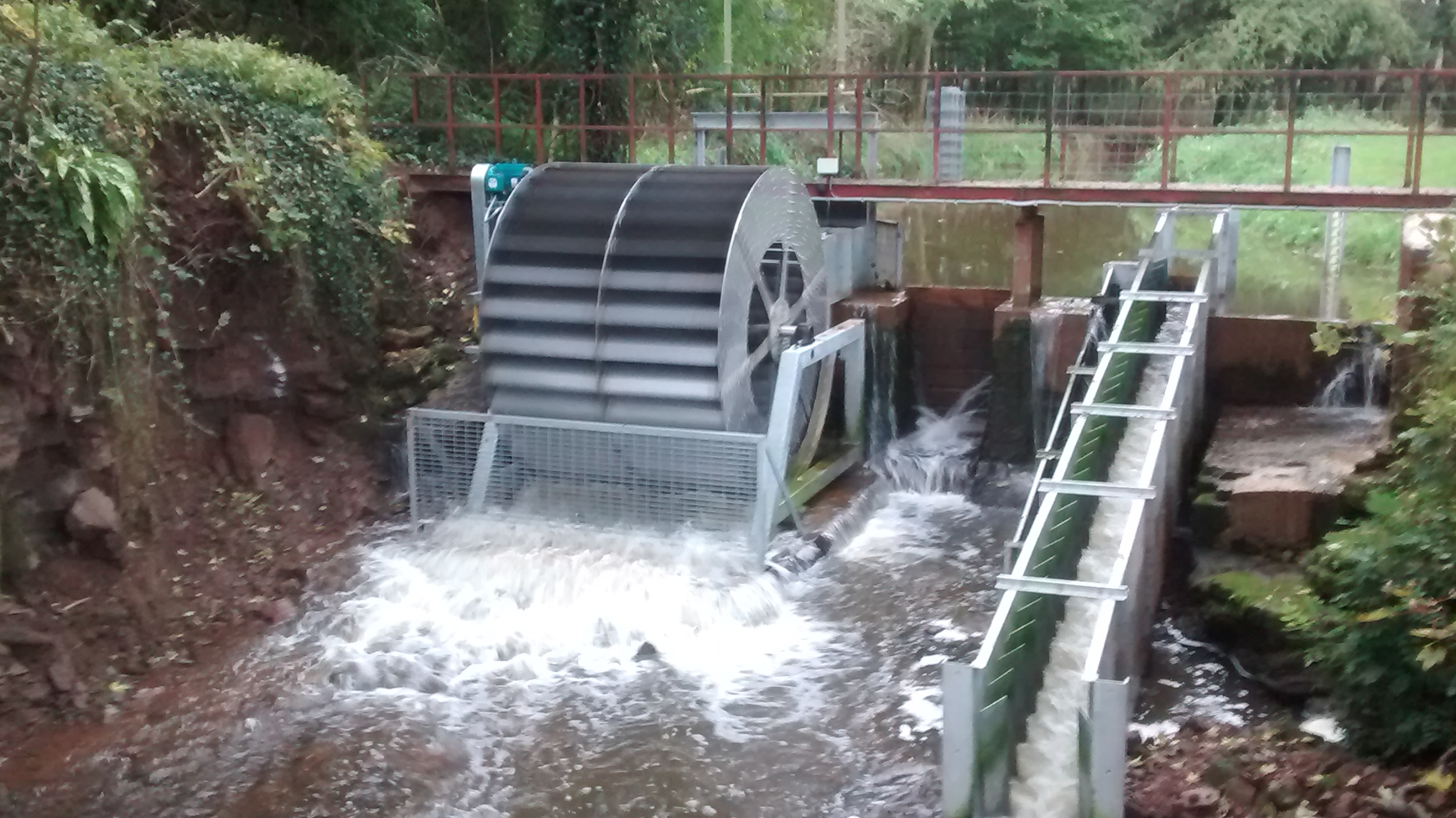 10 kW Breastshot Water Wheel with Fish & Eel pass